Spartak FC fans rioted again, in Yaroslavl, this time;
http://www.theguardian.com/football/...ans-riot-video
Video from the stands:
http://www.youtube.com/watch?feature...&v=XfPzD1KdBR0
Russian news video:
http://www.youtube.com/watch?v=FVqEXDuNjAs
Russian men once fought, bled, and died to defeat Nazism and raise their flag over Berlin
These men
and millions like them, gave blood, limbs, and lives, to ensure the death of Nazism.
Only now, for those of them still alive, to watch on TV, their modern descendants dancing around in stadiums with the flag of their enemy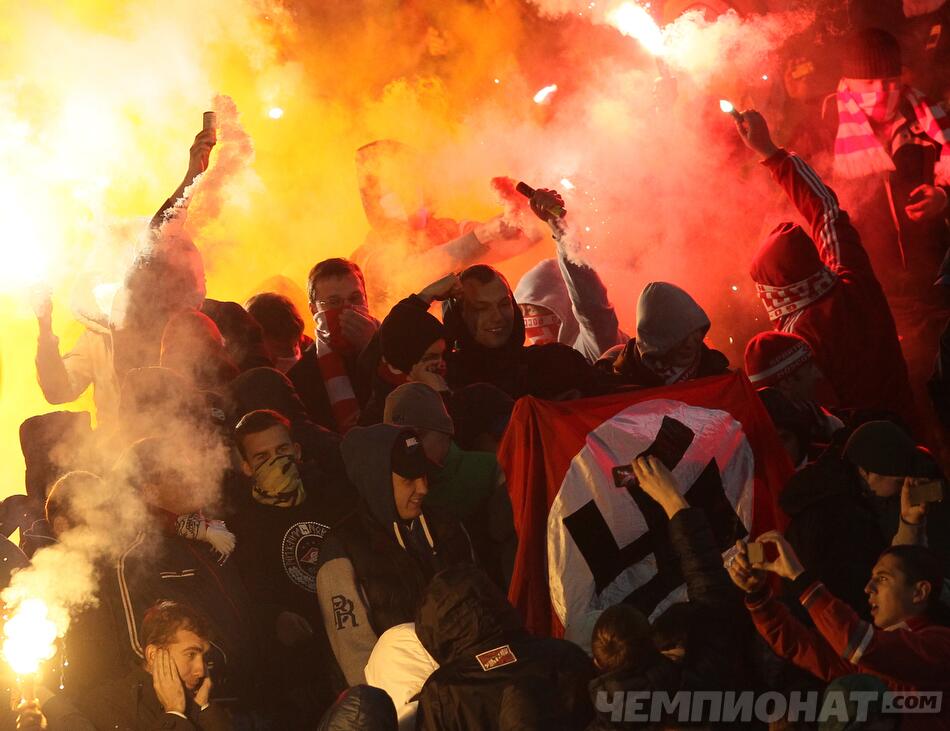 They watch this and probably ask themselves, who really won that war, back in 1945? And all those soldiers and civilian militiamen that fell in 1941 defending Moscow
all who froze or starved to death in blockaded Leningrad
all the partizans (insurgents on occupied territories) caught and executed by the Nazis
who were horribly tortured before their executions, yet never revealed any information the Naxis wanted from them, thus creating the expression 'silent as a partizan".
All of them, must be crying out from their graves at this desecration of their memory... Makes me want to grab one of my automatic rifles, go to one of the bars where the Spartakians hang out, and go Breivik on them, since they like him so fucking much... Why not? In Greece, they are already shooting the Nazis scum:
http://abcnews.go.com/International/...ffice-20757215
Hopefully, we will start soon too.